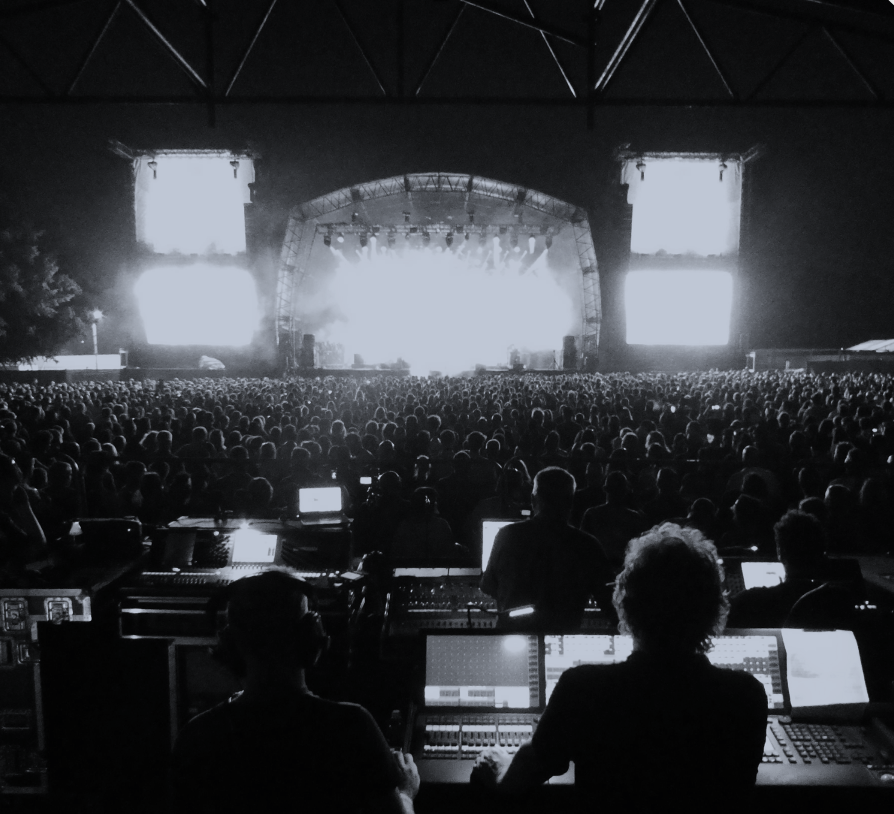 Big ant productions is a company run solely by me Peter Hosier which started roughly 30 years ago.
I started out mainly as a touring Lighting and stage designer.
Since then I have expanded my portfolio and now work  as
Production and Tour manager.
Services include:
Stage and Lighting design
Video design and content creation
Tour and Production Management
Tour Coordination
Tour advancing and budget services
Construction of the best crew to deliver your show
Working with Artist to turn their ideas into reality
All done in top professional manner whilst having fun
SHOW, STAGE,VIDEO AND LIGHTING DESIGN
Big Ant Production will supply a complete design package covering all aspects of the show.
Current and past Clients for stage and show designs include:
THE SPECIALS • THE KOOKS • KILLING JOKE • MADNESS
KODALINE • THE LIBERTINES
MELTDOWN FESTIVALS • LONDON JAZZ FESTIVALS • PEACE
• FROM PRE PRODUCTION TO TOUR COMPLETION •
Big Ant Productions will coordinate all your requirements from conception to completion.
Tour and Production management services offered include
Certified and qualified  to deliver Post Covid compliant safe working enviroment
Fully trained professional technicians in Wysiwyg and Capture CAD design software to design your stage and show
Design and construction of all video content and supply full team of camera operators and directors
All pre-production advancing and budgeting
Tour and Production Management on the road or remotely
Tour Coordination prior and during tour
Arrange all travel, accommodation and production logistics
Compile complete crew for in all departments
Providing Tour and Production management to Past and Present Artists that include:
THE KOOKS • MOBY • KASABIAN • TOM GRENNAN • KODALINE
 BRING ME THE HORIZON • SPIRITUALIZED • THE LIBERTINES • MADNESS
–